Lionel Richie honors Michael with encore dedication
On Wednesday night September 18, 2013 I had the honor of attending the opening night of Lionel Richie's "All the hits, All Night Long" tour at the Hard Rock Live in Hollywood, FL. Lionel put on an amazing show and I highly suggest it to anyone who loves great music and a fun evening.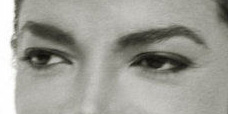 As Lionel performed the encore for the evening he dedicated "We are the World" to Michael Jackson. Stating that Michael wanted to save the world, and that he (Michael) didn't understand why it was so hard for everyone to love one another. He also reflected that his failure to save the world is ultimately what killed him. Here is a video for your enjoyment.