Heart of the Matter II
Heart of the Matter II
January 16, 2004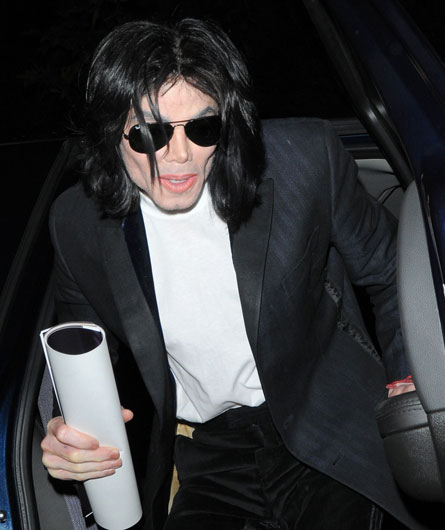 (If you love Mike and Lexi…make sure you read/listen to the song that he sings to her in this chapter…alot of you will already know it, but the lyrics fit them so perfectly right now, at least I think)
"It came out really good"
Lexi handed the toy back to Michael and started brushing her hair again.
"Yeah it did huh, I'm happy he was able to fix it for her."
Michael checked the seam of the stuffed duck one last time before setting it down beside him on the chair, then took the opportunity to watch Lexi for a brief moment. The two months since she had returned home had healed her body but her mind was still on the mend. Her fear still gripped her at the most intimate of times and Michael had learned to be patient…even though he longed to become one with her again.
"Do you think I should talk to the counselor before we give it back to 'lannah?"
Staring at the curve of her ass in her jeans he hadn't heard her question.
"Should we?"
Lexi turned and caught his eyes before he quickly averted them away from her gaze.
"I'm sorry; did you say something to me Lex?"
"Yeah, should I talk to 'lannah's counselor before we give her back the duck?"
Michael ran his hands down the front of his jeans before standing up,
"Sure if you think we need to girl. I don't want to upset her."
"Well, it was a big deal, you know if she wouldn't have hidden my ID and money inside of it all those months we couldn't have gotten back across the border and up here to The Ranch."
"I know, it's crazy that at seven years old thought to do that."
Picking up his hat, Michael turned to Lexi before continuing,
"I guess all the times you went back and forth across that border she was paying attention."
Lexi handed him his jacket,
"Yeah, and she is a Jackson so you know she was going to make sure we had money too."
Laughing together, Michael hugged Lexi before heading for the door,
"OK, I'm gonna go check on Joseph and the kids. You wanna go?"
He already knew her answer but asked anyway,
"I will come over and kiss the kids in a little while. Where is your Father sleeping tonight?"
"In town with Jermaine, you're good. I'll call you for dinner."
Nodding to him as he walked out of the door, Lexi sat down in the chair picking up the duck, absently mindedly stroking the now soft clean material that Bush had fixed for them. But still all the while she worried over Michael's impending arraignment in the morning.
_____________________________
Michael was nervous, the reality of the morning ahead sinking in with a crushing finality that couldn't be denied. Shuffling through his CDs he picked some favorites and slid them in the carousel, adjusting the volume so as not to wake Lexi.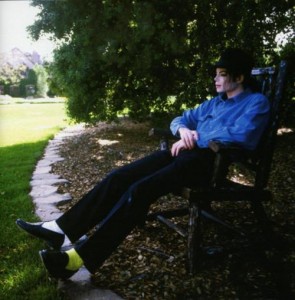 The cottage was quiet, with the kids including 'lannah sleeping back in the main house. His oldest child was snuggling once again with her duck. Michael and Lexi had mistakenly left it carelessly on the chair and she joyfully hugged it tight and never let go after she found it.
Remembering the happy smile on her face filled his heart, even as he sat futily trying to read over the notes on his case. After thirty futile minutes he gave up and relented to sitting in the dark, with only the flames of the fireplace illuminating the room. Luther Vandross's "Wait for Love" began to play over the stereo and Michael's mind wandered back to meeting Hunter on the train. Closing his eyes as the lyrics washed over him he tried to remember the sound of her voice, the smell of her skin after a shower, but all he could feel was the wave of emptiness that came with the effort. Removing his glasses, he wiped tears from his eyes only to open them and find Lexi watching him from the entryway to the bedroom.
"Are you all right Michael?"
He nodded, the movement being barely perceptible to Lexi in the darkened room.
"Do you care if I join you?
"No..no that's good. Come here girl."
Lexi joined him, lying down on his lap.
"I'm nervous too Michael, let me come with you this morning. Don't you think it will be fine."
"Oh god, Lex…it's gonna be crazy, and you know there will be all kinds of questions if you go. Stay here with the kids; they need you more than me right now."
He could hear her sigh and saw the tears threatening her eyes.
"They aren't going to keep you are they?"
"No, Mark says I will be home, so we are planning the party and everything."
They both sat quietly, listening as Luther's voice faded away and Lexi finally spoke.
"Let me testify, I want to tell them what life around you is really like Michael. Let me tell the world about us, about our family, our babies…everything. Don't you think this is the time?"
Pulling her up and to him, Michael grasped her tightly,
"That scares me Lex that scares me so bad."
"It's not as bad as losing you forever Michael. What would I do…what would we do?"
Burying his face in her hair Michael tried to keep it together,
"Girl, we have both lost people precious to us. Even if the worst happens I won't be gone…not like that."
"I don't care; I won't let it happen to you Michael. I'll go to the press, I swear to you I will."
Standing up Michael brushed her cheek lightly,
"Mark is good; you know he is a good lawyer. He won't let that happen."
He could see her defiance in her silhouette as she stood and moved to in front of the fire,
"I don't trust him. He took this other case…that guy killed his wife and unborn baby. Peterson he did it, it makes me sick. How can he defend someone like that? I don't want you associated with someone who would protect somebody like him."
Her voice shook with anxiety and fear,
"I went through that and so did your daughter. I find it crazy that now your lawyer is defending it."
Taking a long, deep breath Michael came to her side.
"I know…believe me, I bothers me too. But he says he can honestly defend him."
"Damn it, I want to help you Michael."
"I know you do, but the best way you can do that is by concentrating on getting healthy."
"I am, I already feel better. The antibiotic IVs are helping and so are the new breathing treatments."
"Yeah I can tell. Baby, gah…you don't have to be a hero anymore. Not for me or anyone else. That's how you got sick, running into those towers and working all that time…its crazy that it gave you this cough or whatever."
"There are people sicker than me, or the ones who didn't make it."
His lips grazed her forehead,
"I know babe, I know."
Yet again the music shifted on the stereo and as the piano riff swirled around them Michael clasped her hand,
"Dance with me."
Pulling her close he felt the warmth of her body against his and he sang softly along
I've been so many places in my life and time
I've sung a lot of songs, and I've made some bad rhymes
I've acted out my life in stages, with ten thousand people watching
But we're alone now, and I'm singing this song to you.
…..Lexi felt her heart begin to beat faster as Michael spoke to her through the song
I know your image of me is what i hope to be
I treated you unkindly, but darling can't you see
There's no one more important to me, baby, can't you see through me
Cuz we're alone now, and I'm singing this song to you
…..She struggled to hold back her tears, something about the way he was holding her..singing to her. He meant every word
You taught me precious secrets of a true love withholding nothing
You came out in front when i was hidin
But now I'm so much better
And if my words don't some together
Listen to the melody, cuz my love is in there hiding
…"Listen Alexis, listen to what I'm gonna sing to you right now." Michael whispered in between the verse
I love you in a place, where there's no space or time
I love you for my life, you're a friend of mine
And when my life is over, remember when we we're together
We we're alone and i was singing this to you.
…."I love you so much girl, I love you…don't ever forget, no matter what happens."
I love you in a place, where there's no space or time
I love you for my life, you're a friend of mine
And when my life is over, remember when we we're together
We we're alone and i was singing this to you.
We we're alone and I was singing this song to you
We we're alone and I was singing this song to you
We we're alone and i was singing this song to you…
Michael opened his eyes and looked onto Lexi's tear streaked face.
"I love you so much too Michael. No…nobody has ever had my heart like you do."
His lips met hers, the salty taste of their tears mingling as they both felt the spark of passion alight.
"You still have mine too Alexis…"
"I do…really?"
"Mmm hmm…"
His words were lost as he buried his face against her neck, his hands entwining in her hair. Lexi stumbled backward, dizzy from emotion and overcome with the intensity of the moment.
She felt the hardness of a table press into her leg preventing her fall just as Michael's lips found hers. She didn't have time to think about being anxious, because it finally felt so natural to be in that place and back in his arms.
'Don't be scared Alexis…"
Michael felt her body relax into his, just as he lifted her onto the dining table.
"I dont want to Michael…I know I'm right where I'm supposed to be."
The deep breath that he took after she spoke was one of relief and happiness and he blindly reached out and swept the table clean of its contents while lying her down underneath him.
A flower arrangement and a plate left over from dessert crashed to the floor causing Lexi to momentarily flashback to a time long before…when Michael had pushed her onto a table in a fit of fury and passion.
The recognition flashed in his eyes as well,
"That's not me, Baby I left all that behind. I would never do you like that now."
Lexi brushed the hair out of his eyes…
"I know, I know. Come here…stop all this talking…love me Michael, love me."
Once again their lips met, both of them moaning with desire as tongues twisted and turned, fueling the passion that had sparked so suddenly.
Lexi's back arched up, causing the robe she was wearing to fall away and expose her body to his hands.
Michael explored it with his lips, down the pulsing artery of her neck and over to the hardened bud of her nipple.
"Aye…más bebé más" Lexi moaned as his teeth tugged on her tender skin again.
"Babe…" Michael's voice whispered as he gathered her breasts in his hands, massaging them gently while flicking the tip of his tongue over each nipple.
Nails dug deep in his arms as he moved lower; caressing her stomach with tender touches until he finally stopped and gently pushed her knees apart.
He felt her shaking, her fear beginning to overtake the desire she was feeling. Looking up at her face he saw her brow knit together in frustration, as if she was fighting her own private battle with the demons the months away had brought to her life.
"Alexis, we can stop, we don't have to…"
"No, Michael…I want you, so much. I want to be with you. Please…"
"But Lex…"
"Not again…we've stopped too many times. I want you, and I want to make love to you…again."
Now it was Michael's time to be nervous, he felt his stomach flip as Lexi took his hand and placed it over her growing wetness.
"Lex…I want to make love to you too."
She felt like all the oxygen was drawn out of the room as his mouth connected with her body. All the fear, all the anxiety finally faded away as he slowly swirled his lips and tongue gently along her swelling sex.
"Mmm girl you taste so sweet."
Lexi's breathing was rapid, her hips grinding uncontrollably,
"Michael, oh god…I forgot how you make me feel so, uh oh…gah"
Michael ached to connect with her. He had since the night she had finally come home but he had waited knowing that she had to mentally and physically ready herself for the experience. But now she seemed to want him, to welcome the advances that he had to halt so many times before.
Standing up he stripped himself of his pajamas, all the while watching her as she lay on the table in front of him. She flinched under his gaze and started to draw her robe back across herself.
Catching her hand, Michael pulled the material back.
"You're beautiful, you have always been beautiful…let me look at you Alexis. Let me look at you. I want to watch you in the firelight."
He was surprised when she reached for him and tentatively began to stroke his hardened shaft.
"I'm ready, I know I am."
His eyes closed and he bit his bottom lip while she moved with more confidence up and down, faster and faster. She heard the whimper that escaped his throat right before he stepped forward, ending her movement. Moving her open he pushed himself against her entrance. They both gasped the anticipation of the moment almost as intense as the instant he slipped inside her body again after so long.
"Michael….Michael!"
Lexi's exclamation stopped him before he could continue his deep slide back and forth.
"Should we stop…do you want me to stop?"
Her eyes flashed open, filled with tears and Michael felt his heart sink. He finally had been able to feel her after all this time and again the fear had taken over.
Leaning over he kissed her softly preparing to pull out and walk it off, but he felt her squeeze him tightly working him internally with her muscles. Then her legs wrapped around his hips pulling him tightly to her body.
"No…no baby don't you dare stop. I'm so happy right now and it feels so right."
Burying his face in her chest, Michael took a deep breath before standing. Slowly he pushed his hips into Lexi. In and out, in and out, in and out…gradually getting faster and faster while she pushed against his movement. Soon Lexi had risen up off of the table and Michael was supporting her in his arms, thrust after thrust he ground into her,
"I'm gonna come Lex."
Michael grimaced as he felt himself tighten
"I'm coming, Mmm I'm com ahhh…"
Lexi ground down on his shaft crying out as her swollen sex connected over and over. It wasn't long before the burning familiarity began for her too. Spasms shook her once, twice, then a third time as she cried out for him.
"Yeah, Michael oh my god"
__________________________
It was silent except for her occasional coughing spell as they lay beside the fire, winding down from their lovemaking.
Michael finally spoke,
"Are you OK girl?"
Lexi reached up and stroked his face,
"Yeah I am fine, no…no I'm great."
"I was hoping you wasn't gonna get scared again."
"I did."
"You did? I told you we could stop. Why didn't you let me stop?"
Rolling over she sat astride him, untying her robe again before speaking.
"Because I'm tired of being afraid."
She brought his hands up to her breasts and tossed her head back slightly,
"Because I'm tired of letting that monster control my life."
Reaching under the blanket she started to stroke him again,
"Because after thinking about it, I want to take every second we have been given and celebrate our time together."
…and with that she slowly slid down and took him between her lips, making it clear that she was conquering her intimacy issues head on.
____________________________
The Judge's admonishment for being late to his arraignment was still fresh in his mind as he stepped out into the bright sunshine of the day. The slight smile he had was because he knew the reason he had been late was due to the fact he had been wrapped around Lexi and couldn't bear to leave her regardless of the punishment.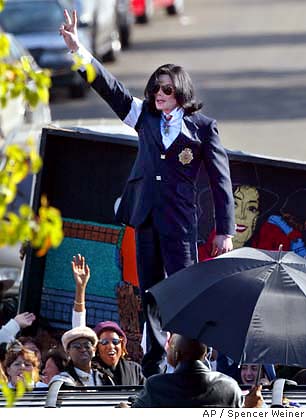 The cheers of the fans were uplifting and he directed security to hand out invitations to some of the most devoted of them to the party later at The Ranch. He also wanted to thank the many supporters who had traveled such a long way, so Michael jumped onto the roof of the Escalade to wave to them all; flashing some of his famous dance moves while he was at it, something he had done a hundred times before. The press took their pictures and rolled their tape. His display only lasted a moment and he was on the way home trusting that his name would soon be cleared.
Little did he realize…it had only just begun.
To Be Continued
Please Rate This Chapter Below