DangerousPYT-The Forum new member registrations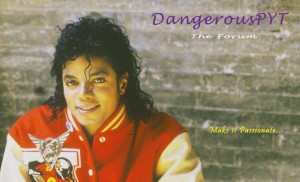 Due to the high number of bots the forum and site recieves, I am asking that if you are interested in becoming a member of the forum please email me first before filing out the registration.
That way I can be aware of your interest and know that you are not an automated computer program fishing for a home to send spam to unsuspecting nice people.
After you have had an actual conversation by email then by all means send in your registration request for approval.
Also, if your membership is not working right now it might have become purged due to the large number of these bot "members" I had to delete at the request of our host provider. Again please email me at the address above prior to re-registration.
We would love to have you on the forum, it is a lovely place to chat about not only MJ but lots of things.
Thanks,
Dangerous