End of Innocence: III
End of Innocence: III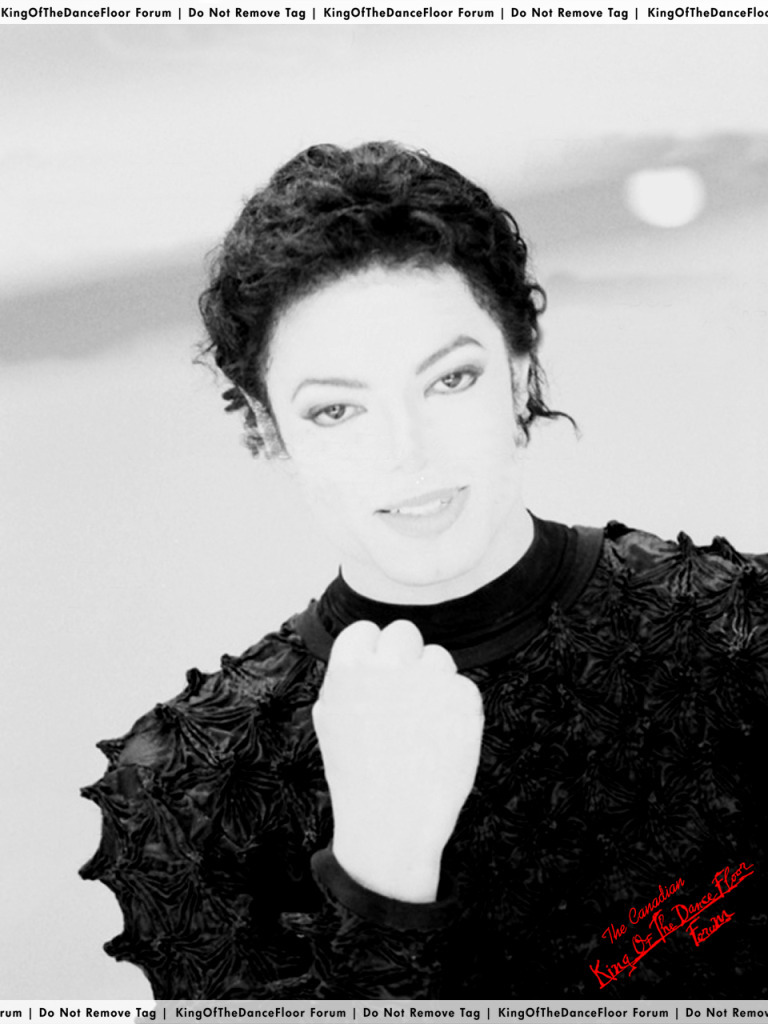 March 19, 1996
The cold still seemed to rip through her, after a week in New York City she didn't think she would ever warm up or want to catch another cab again. The natives thought the weather was fine except for the rain that seemed to keep dogging the city incessantly. But Lexi couldn't seem to get used to it. Chalking it up to her California heritage she added extra sweaters and made sure she had her gloves and an umbrella as she headed home from Mount Sinai Hospital. Things had worked out and Lexi was in an exchange program with another resident. Annabelle Lee was bright and had an amazing studio apartment in Brooklyn that Lexi was able to live in for use of the Santa Monica house for a year. Everything was supposed to be great; if only she could focus on her training…it would be perfect.
Riding the subway was her time to think, she tried to not stare at her fellow passengers so it gave her plenty of time to try figure out what went wrong when Michael came back in January. It seemed like things were fine, Michael had stayed for days at the house. They were both on top of the world and lost in each other, blocking out reality and all the cruel twists of fate that come with it. When at last he had to leave for Brazil, Michael promised to be back…swearing he would be no longer than two weeks.
Lexi read the news of his divorce from Lisa Marie in the gossip section of a trash newspaper a week after he left; she waited two more weeks when she finally realized he wasn't coming back. Remembering his words to "Be Happy" she decided to move foreward with her life and that's when she saw the notice for the exchange program on the bulletin board in the break room at the hospital. It was run by the same group that had approved her application for Johns Hopkins, so it was a quick process to move to New York. Lexi shipped her clothing, packed her most precious things and Bernadette and her Mother saw her off at LAX early one morning in March. She was busy and tired and on this particular day frightened as hell. No, not frightened…terrified. But she held her head high and watched California slip away from her like a sand castle in the rising tide.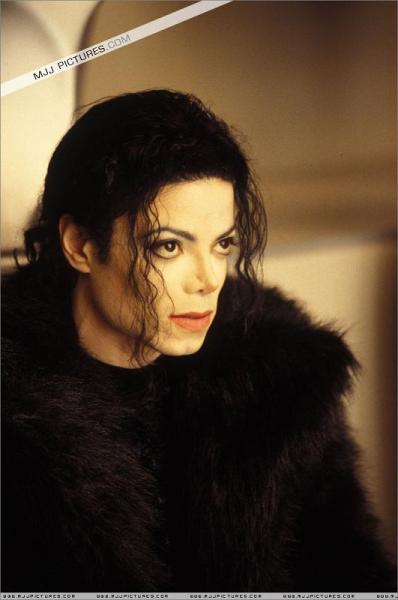 Sneaking out of the hotel, Michael and his driver wound their way through the streets of Paris… the city he loved so dearly. The press conference had been successful and he was grateful to the Saudi Prince for forming the company that would allow him to bring a new tour to the fans. He just wished that his personal life was as easy to sort out. Lisa was not well and he had received numerous calls on her health and well being. He had telephoned and spoken with her Mother, and when she answered she was terse and asked him to leave her daughter alone. Before the press conference that morning he had spoken to Debbie and she had suffered a miscarriage of their baby. It had brought back so many memories of Brandon when she told him what happened that he had to hang up the phone and call her back when he collected his thoughts. She seemed determined though to follow through with their plans and was ready to try again as soon as possible. They both decided that when he returned to California, they would visit the specialist to decide what the next step should be. He desperately wanted a child of his own, and she swore to him that she would make his dream come true.
What neither Lisa nor Debbie knew is that all he wanted to do was to go back home to Lexi; crawl into their bed with the broken headboard and forget about everything for a little while.
This time he didn't get out of the limousine; Michael merely had the driver park in the lot closest to the tower so he could have a few minutes alone. Standing up through the moon roof he looked up at her glittering and twinkling in the night sky and he dared to defy her…at last he was mad and angry, "She's still here ya know." Michael pointed to his chest dramatically. "No matter what, she's still here." The tower seemed to mock him with her dramatic silence and flashing lights. "I'm gonna be happy again…even if I wait years, I'm gonna be happy."  Slumping to the seat of the limo Michael sat dejectedly, not knowing what to do until finally the driver asked for directions. Michael mumbled softly and they turned to drive back to the hotel, his defiant shouts still ringing in the night sky, as the Eiffel Tower twinkled above them in the skyline.
April 1996
Finally! He finally had a chance to break free and shake loose from work, the play had been successful and they had enjoyed opening day. Michael hoped that "Sisterella" would make it to Broadway soon. He steeled himself for the ass chewing he was going to get when she answered the door but he knew it would be worth it. He knew that three months had been way too long to go without seeing her but he honestly couldn't help it. Things had just gotten out of hand, and he knew once she heard all the craziness that had been happening in his life she would agree. Michael really just needed her to listen right now, things were so upside down and he missed her so much…..
It was 11:30 and he saw her bedroom light on as the limousine pulled into the driveway. He missed having the garage door opener but assumed he would get it back soon. Begrudgingly he allowed the body guards to escort him to the front door, knowing all too soon he would be sending them on their way. Dan laughed at him as his polite knock barely resounded on the solid wood of the door. "Here Mr. Jackson, let me get her attention for you." Dan knocked so loudly on the door that a neighbor's dog began to bark down the street. All the men laughed quietly as they waited on Lexi to arrive. Finally they heard a small voice ask, "Who is it?" Looking at the body guards with an odd look Michael responded, "Its Michael, open the door girl." Michael heard the sliding of a lock and the door was pulled only so far as to catch on the chain, "Can I help you?" asked the female inside as the porch light illuminated the area. "Oh Damn." exclaimed Dan as he pulled Michael to the side. "Turn off the light lady." Michael heard the gasp from behind the door; he had heard it thousands of times before. The gasp of recognition, the gasp of…"Oh my god it's Michael Jackson"!  Michael was confused and worried, it was enough to make him step out of his comfort zone, "Excuse me" he asked as the door opened fully and a wide eyed Asian woman stood before them, "Can you tell me where Lexi is please?" It took a moment, Michael could see her physically gulp before answering, "She um, she ahhh, Lexi moved…" Now it was Michael's turn for his eyes to get wide, "To Baltimore, did she move there?" Annabelle started to think more clearly and remembered Lexi grilling her on not giving out her private information. "She asked me not to say, sorry." Feeling like he was about to panic, Michael grasped her hand. "Please…I need to know where she is. Can you help me?" It was one of the most amazing moments of her life; her childhood idol was touching her hand…begging her for information. "Why don't you come in for a moment and I will take your phone number. I will make sure she gets it…Michael." Glancing at the body guards they all moved through the door together, Michael suspicious of leaving a number with this woman but desperate enough to realize that she was his one tie to Lexi.
Annabelle was grateful for the time change and called Lexi as soon as she woke up at five.
"Hi Lexi, are you at work yet?"
"No I am just walking in. What's up?"
"Well, the craziest thing happened last night. I guess it is one of those things that you imagine happening when you think about moving out here to Hollywood."
"Belle…what happened?"
"Well….Lexi, Michael Jackson was here late last night looking for you. You never told me that you know him"
The silence on the phone was so long that Annabelle eventually spoke again,
"Lex are you still there."
"Yeah…I'm here. Did he say anything?"
"He left a number for you to call. I didn't tell him where you were, just like you asked. I am assuming that's why you didn't want me saying anything?"
"Mmm hmm, that's why. Hey Belle I have to get ready to start my rounds. Can I call you back tonight?"
"Sure, of course…are you alright?"
"Um, I don't know. I have a feeling it is going to be a long day. I will call you later.
Lexi closed her phone and punched the button for the elevator, hoping that work would take her mind off of what happened in California.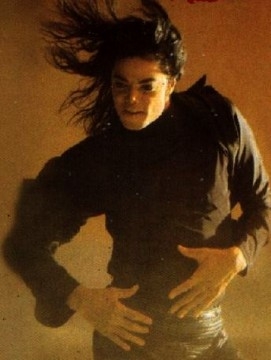 May 1996
Attaching the now charged battery to her California cell phone she powered it on watching it come to life in her palm. It had lain hidden away in the bottom drawer of the dresser since she had arrived in New York. As the display locked on to the roaming function it began to flash insistently with missed call after missed call and she knew who they were from as she began to scroll through the dates. According to the phone, Michael had begun calling her again in late March but she had already left Los Angeles. After the phone calls she had with Annabelle she guessed he had finally made time to look for her in April and found her gone.
Lexi had summoned the courage, at last, to call him. She sat in the rocking chair by the fire place and dialed the number Belle had given her over a month before. The glow of the fire was peaceful in the darkened room but it didn't seem to help as Lexi heard the phone begin to ring causing her to feel sick to her stomach.
"MJJ"
"Hello, I would like to speak with Michael please"
"Name?"
"Excuse me"
"Your name…give me your name?"
"This is Doctor Garcia returning his call"
"Hold on"
The pause was so short that Lexi was not sure that Michael was even there.
"He is not available."
"I will leave a number. Can you take a moment to write it down?"
"Sure, go ahead. With it…."
Lexi heard the phone cut out and a loud noise disrupt the conversation. When it was clear again, she heard his voice excitedly ask,
"Lex, Lexi is that you?"
Closing her eyes she tried not to react when she heard his soft voice again.
"Yes Michael, it's me."
"Wow, girl…I have been looking for you all over. Where are you?"
"Working, things are really busy."
"I want to see you Lex."
"Michael, I can't right now."
"Are you in LA?"
Sighing slightly Michael could hear her tone change,
"No, no I am not in Los Angeles. Michael I really need to, to tell you…"
Cutting her off Michael tried to set the record straight,
"Alexis, things got really crazy after I last saw you. You know with Lisa and the divorce. I was really worried about her. I still am…She's sick or something."
"Really…"
"Yes and well."
Lexi could hear the hesitation in his voice as he tried to gather up his courage to speak with her,
"Remember on the last tour…remember my friend Debbie the nurse."
"How can I forget? Friends to the end right Michael."
The hurtful tone in her voice was apparently lost on him as he continued on,
"Well we had decided to go ahead and try…you know for a baby."
Lexi thought she was defiantly going to be sick now.
"I see."
"She lost a baby in March. Lexi, it was really hard for me. I had so many feelings come up from before."
Gripping the arm of the rocker, Lexi tried to maintain her composure.
"We talked about it though and went to see a specialist. I'm really excited girl, I just found out this week that she is pregnant. I'm going to be a Daddy, finally Lex…finally!"
Gripping her forehead in her hand, she took a deep breath before she spoke,
"That is a lot to look forward to Michael. I hope your baby is healthy."
"Oh thank you Lex. I knew you would understand."
"I do, I really do. Listen Michael, I have an early shift tomorrow so I am going to go to bed. You take care of yourself alright."
"Alexis, I miss you. I wish you would tell me where you are. Please…don't you understand now why I wasn't around, and I have tried to call. I even went by your house."
"I know, Belle told me. I have just been busy too Michael."
She was beginning to feel the teardrops forming and needed to get off the phone.
"What did you want to tell me? I didn't mean to cut you off earlier."
She gave him a small laugh before replying,
"It was nothing; it was just about something I have been working on. Goodnight Michael, take care."
"I'll call you tomorrow girl, I miss you so much. I want you to come home. I love you."
She didn't respond she just hung up the phone before he could hear her cry. A BABY, he was having a baby. Lexi stared at the flames dancing in front of her from the fireplace and wondered what she was going to do.
Lexi's tears ran in a steady stream down her face as she reached over to the side table, and as she had every night for weeks she picked up the buds and placed them gently inside her ears. She had listened to Michael play his hits and create new ones for years now, but the sweetest sound yet was the sound of their growing child's heartbeat…strong and healthy as it pulsed through the mechanics of her stethoscope that she held gently against her growing belly.
October 7 1996
She had been off of work since early September, her Doctor afraid of complications if she was on her feet too much. Lexi was bored but excited to finally have her baby. Looking around the delivery room she looked at the Disney characters upon the walls and thought that it was appropriate that this child would be born in such a place. It seemed like she had been in labor for days and she was anxious to meet her daughter.
Lexi watched as the fetal monitor spiked and moments later the contraction hit her. Sally grasped her hand and held on as tight as she could, "Mija, just breathe. C'mon breathe." Trying to remember her Lamaze she panted until the next wave hit her. "Aye..Mommy. I want her here with us." Lexi's face showed the strain, but the OB-GYN was concerned that the baby was not making progress. "Lexi, I think we are going to have to give you a C-Section, she is not moving." Her eyes grew large as she looked around at the team of nurses as they began to package her up to move her to the operating room. "Is she in distress?" "Not yet but we are going to make sure that doesn't happen."
She would have admitted that she was thankful for the epidural if she had been given the time but it seemed like it had barely taken effect and they had her draped and ready to deliver. "Here she comes Lexi…" It took a moment but finally she heard her, loud, strong and ready for the world. So many emotions were running through her heart that she couldn't express them all at once. As the nurse handed her daughter to her for the first time, Lexi cried and laughed and watched as in awe as Alannah Rey Garcia looked into her Mother's eyes for the first time.
He struggled to get up, this time it wasn't part of the act. He was overcome with emotion. Suddenly everything seemed to be laid open as he kneeled on the stage, an open wound so raw that he couldn't even pull himself upright to finish the song. He kept seeing her face swimming before his eyes, he had let her down…so badly that he was stuck in front of thousands of people who thought he was putting on the same old act he had done before. But this night was different, this night he felt her calling to him across time and space. Eventually he stood and was able to finish the song and finally the show, but he did it because of his talent. Not because he wanted to keep killing himself by standing on the stage.

He thought maybe it was performing in Africa that had him so emotional. Lisa was better and they were together from time to time, Debbie was healthy and so was her pregnancy. But he could only think of Lexi, taking a chance he called Annabelle in Santa Monica.
"Hello"
"This is Michael Jackson calling"
Belle still felt funny whenever he did that to her and she took a moment before she responded.
"Hello Michael, how are you."
"I just finished a show thank you. Annabelle, I know she is not there but is Lexi alright? I…I just feel like something is wrong today."
Rolling her eyes she wondered why they were apart, knowing how much they both cared about each other.
"I spoke with her Mother earlier today and she told me she is wonderful Michael. In fact, I guess it is alright to let you know this. It is probably the best day of her life today."
Michael stood for a moment wondering what she could be talking about.
"Did…did she get married?"
"Oh…no, no weddings, she just had a prayer answered is all."
"Can you tell her I called and that whatever it is I am really happy for her? Tell her I want her to be happy. Just like always."
"Michael, I really think she is, I don't think you will have to worry about that."
"OK, thanks so much."
"Bye"
When he hung up the phone he felt a little bit better but his stomach churned and he felt sick. He asked everyone to leave the hotel suite and he crawled under the covers feeling overwhelmed and confused.
February 1997
She was exhausted and was doing her best to stay awake until the baby had finished, but was having a difficult time after working a fourteen hour shift. Clicking mindlessly through the television she stopped on the news and closed her eyes as they rattled on about the latest in crime and intrigue that was plaguing New York. Alannah was content and Lexi was almost asleep until she vaguely heard,
"In entertainment news….King of Pop Michael Jackson welcomed his first child, a son. Sources say the pop star and wife Debbie Rowe have named the boy Prince Michael and will be residing at their Neverland Valley Ranch home."
Lexi's eyes popped open and stared at the screen, feeling her heart crash at the sound of the words, "his first child." Looking down at the beautiful child at her breast she saw her eyes so like her Father's staring back at her and she softly whispered, "We'll be alright 'lannah…he's happy now. He's finally happy too."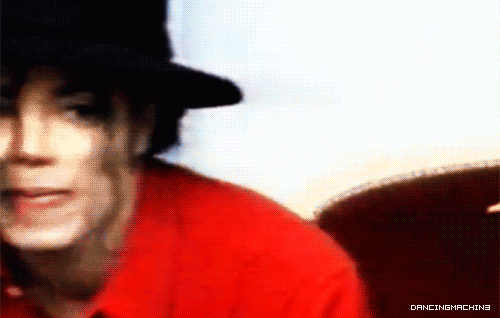 January 2000
Michael felt free, for the first time in years he felt pure freedom. His personal life was clear and he was back in the studio again working on a new album. Taking a break in LA for a few days, Michael headed down to Third Street to look at some antiques. Dan was in the front seat and Michael was alone in the back. Michael watched out the window as the scenery seemed to float by on the warm winter morning, thinking of lyrics to remember for a new song. Dan had never been much for words but he startled Michael from his daydreaming when he suddenly exclaimed, "Wow…look at that right there!" Michael's eyes immediately scanned the sidewalk and saw the girl who he was pointing out, "Yeah, look at…" He stopped before he could even finish his sentence, "Stop the car…I SAID STOP THE CAR! Pull over right there." Michael was already opening the door before the Escalade had stopped moving and Dan was scrambling to untangle himself from the seatbelt. "Wait Mr. Jackson, please." Michael turned around and even with his sunglasses on Dan could see how serious he was, "You need to give me a minute Dan, I mean it."
He stared at her intensely; even with her face turned to the side she was still stunning. Concentrating on her phone call she wasn't paying attention for a moment until she felt him staring at her. Looking up she stumbled over her words then quickly ended her call.
"Mi…Michael!"
"Lexi, I…I can't believe it's you. How long has it been?"
"Four years…it's been four years. I can't believe it's you either."
"Where have you been girl? I looked for you, that girl would never tell me where you were, neither would your Mother."
"Michael, it doesn't matter anymore. You have your family now."
"What? Lexi what do you mean it doesn't matter now? Don't you think I still care about you? I told you that I would always love you, I meant that. Every single word."
Lexi began to shift nervously as he moved closer to her.
Michael, I need to go. I was just making a phone call.
Alexis, come for dinner. Can't we please finish this?                                        
He saw her hands shaking and he reached and held them between his own.
"What is there to finish? You…Michael you made your decisions and they didn't include me."
"That's not true, I wanted you. But you left, how can we be a family if you are gone?"
"I…I can't do this right now Michael…I really can't. Please just go."
"No, I'm not leaving. We are settling this thing…"
The ringing of a tiny bell clanged on the door of the pet store behind them and before she could stop it a little bundle flew into her arms.
"Mommy, Mommy they have little gehbils. I want one Mommy."
Michael stared at them both before he removed his sunglasses. Lexi could see the hurt, pain and disappointment in his eyes before they began to gloss over with tears.
"Lex, do you want me to take her now?" Bernadette asked as she stepped out of the store and surveyed the scene.
"No Bernie, thank you."
She saw his jaw set as he took her by the arm,
"You're coming with me now!" he whispered under his breath
Lexi could feel the iron grip he had on her arm and grimaced as he led her to the Escalade.
"I need her car seat."
"Get in, I have Paris's"
Lexi looked for a long moment watching as Michael sat across from his daughter just staring in amazement at her. Finally Lexi sat down and closed the door and waited for Michael to speak as the truck began to drive.
"I don't know if I have ever been angrier or overjoyed at one time Alexis. I don't know what to do right now."
"Let us go."
"What do you mean, let you go"
"I want her to have a normal life Michael, be a regular kid."
"What's her name?"
"Alannah Rey"
"She looks like Toya"
"She looks like you Michael"
"Lexi why didn't you tell me, you had my number?"
"I waited Michael, I waited and you never came or called. When I moved I knew then but I just wanted to get away. I was going to tell you, remember the night I called and you told me about Debbie being pregnant?
Michael nodded and reached over and stroked the top of Alannah's head as she began to doze off.
That's why I called, but I just felt like it didn't matter at that point. I decided to keep my baby a secret since you had yours on the way.
They pulled up at his hotel and Michael had Dan call for more security. Dan walked up with Lexi and Alannah after Michael entered the elevator.
He met her at the door of the suite and without hesitation Lexi handed her sleeping daughter over to him and followed as he took her to a bedroom and lay down beside her on the bed. Lexi walked around the other side and for the first time they held on to each other as a family.
"She's beautiful Lex. I love her."
"I do too Michael. She saved my life."
Michael studied his daughter's face that looked so much like his own and gently kissed her forehead.
"Come home, let's not waste anymore time. We need to all be together babe. Prince and Paris will love her. I just know it."
"Michael, I…we can't move back to Los Angeles."
"Why not, of course you can."
"Michael, no I can't…I'm married."
She watched as his face fell, and hope was replaced with rejection.
Pulling them close to him, he finally turned himself over to his emotions wondering how he could ever have her in his life again.
To Be Continued
Please Rate Chapter Below