New Beginnings XXII
New Beginnings XXII
July 21, 1992
Belgium

It had been a very long two weeks and he was irritated. Irritated because he had to stop in the middle of sound check and wait while one of the lighting rigs above the stage was checked for safety. He was also annoyed because Lexi was gone; she had spent two weeks in Germany with her family. No, he wasn't irritated with her. He just missed her and of course he wasn't sleeping. The same old story;  play the show, fly off to the next stop, lay in the bed, sound check, another show…and the whole cycle repeats itself. At least when she was with him the lay in the bed part was warm and inviting. Plus he did eventually sleep, mainly because she left him exhausted most nights; and he loved every minute of that. Thinking about her arrival in the morning helped lift his spirits somewhat and he was happy that they had the evening off, giving the crew a chance to catch their breath. As if on cue he heard a voice over the monitors, "All right everyone, we need about forty five minutes. This rig is stripped and we will need to rewire it too." Michael made his way backstage and towards his dressing room, enjoying the atmosphere of a relative down time since the majority of the crew was off until the performance the next day. He loved it when it was like this, he could walk around unescorted and just feel like one of the team for a change.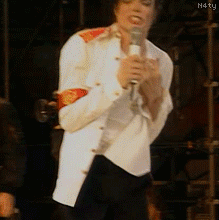 Still hearing the chatter of the stage hands over the monitors as he made his way towards his dressing room he was surprised when he saw Bill Bray headed up the stairs. Bill had taken the day off and wondered why he was at the venue when Michael watched him step aside and point at Michael. Bill's half smile said it all as Lexi made it to the top of the stairs two at a time, "Miss Lexi I will get your bags back to the room for you, don't worry now." Smiling over her shoulder at him she bounced over to Michael whose greeting consisted of pulling her over to the little used storage area and away from prying eyes. "Hey girl, Hey! Why are you back so early" Michael swept her off her feet in a hug, spinning her around in a circle. Lexi grabbed him by the shoulders as he set her down, because he made her a bit dizzy from his acrobatics, "The airline was able to change my flight. I will see my Mom aga…" His mouth was ravenous as it descended upon hers cutting off the rest of her sentence. He honestly didn't care at that moment how she got there…just that she was in his arms. Reaching up he tore his headset off and removed the mic pac from the pocket of his pants, making sure he had switched off the power before he laid them on the spare amplifier cabinet behind them. "Come here girl, I'm not waiting to get back to the hotel." Pushing her back against the amp he once again found her lips. His kisses bruising her mouth with a passion that took her breath away. Pulling her hair down, he ran his fingers through its softness…and watched as it framed her face perfectly. "You made my day, you know that right?" He whispered softly to her as he swept her hair over her ear. His hands seemed to be everywhere and he pulled her shirt up to reveal her naked breasts, Lexi's dark nipples had yet to tighten with desire. But he loved them when they were swollen and soft, and he could feel them change under his lips.  Leaning back against the amplifier she jerked her hand uncontrollably across its surface knocking the mic pac over and turning its power on as she reacted to his touch. "Michael ahh, that feels so good." Picking her up, he set her on top of the amplifier, "Lay back for me, yeah, oh yes…." Michael's hands roamed her body as she lay before him, lightly squeezing her breasts and stroking her stomach softly, his mouth occasionally finding its way to her skin. Out at the sound board the assistant engineer noticed Michael's microphone on and pulled up the audio to check for problems and what he found stimulated and amazed him. "Michael, let me take it off." Static and noise filled his headphones as the headset was moved around. What was clearly Michael's voice came through next, "Girl you look so fine, let me show you how much I want you." Lexi moaned as Michael took her nipple in his mouth as she pulled her shirt over her head. Her breathing was heavy and tiny sighs slipped from her throat as he sucked and massaged her relentlessly. The engineer hit record on his equipment and sunk down low in his seat hoping that no one noticed the hardness he was developing in his pants. Lexi's hands reached for Michael and she slipped in and pulled out his throbbing erection. "You are already hard Michael." Leaning back as she stroked him, he closed his eyes in ecstasy. "You like this?" Lexi's voice was thick with lust. Barely able to answer he softly replied, "Of course..yeah." A loud groan came from him and she grasped him with both hands, "I know what you like better." Falling to her knees in front of him, Michael leaned forward as she took him between her lips. "Oh god Lex, yes…right there on the end, don't stop girl." Over the mic it was clear what was happening, and the engineer's imagination was running wild. The sucking sounds, the moaning, the way Michael spoke to her…this girl was more than a casual fling and clearly the passion was raw between them. "Lex, you look so hot….look at me baby." Lexi looked up slowly as Michael swept her hair away from her face. "You're so beautiful right now, Mmm I can't hold it anymore." Bringing her to her feet, Michael lifted her back on to the amp and pulled her panties down and pushed her skirt up on her thighs. As he parted her with his thumbs his tongue flicked her swollen core, before circling it over and over in sublime circles of pleasure. "Oh god! Michael…yeah…ahhh." Lexi felt like she was on fire as her hips reflexively pushed against his mouth, giving him even more access to her aching flesh. He sensed her impending climax and rose to lay across her body….his passionate kiss tasting like her precious love. "See how wet you are? You're so ready babe." Stroking his hardened shaft against her he groaned against her ear, "Do you want this girl?" Lexi moaned in response. The engineer turned up the volume…"I said do you want this girl?" Pulling him in close she begged, "Yes, make love to me Michael. I missed you inside me." Sliding into her all at once, she cried out in satisfaction. All that could be heard for a moment was their heavy breathing as Michael waited for her to relax before he finally started his thrusts. He had one hand on her shoulder and one on her hip and he guided her like a well tuned machine. They both tried to be calm but the weeks apart and their lust for each other prevented it. The engineer listened to all of it and it caused him discomfort and a desire that could not be satiated at that moment. Their pants, the moans, the sighs, and finally the crescendo as they both climaxed amidst the spare equipment and empty cases was erotic and intense. For several minutes all he heard was panting until Michael softly spoke. "I love you Alexis, I am so glad you are back here with me…I have really missed you." "I love you too Michael, it's good to be back." Shocked at the declaration he heard, the engineer stopped the tape and slid it secretly into his pocket, he was slightly embarrassed that he had assumed what he inadvertently witnessed was only carnal in nature but in reality a true union between lovers. Minutes later he raised his eyebrow as Michael appeared on stage with an exotic looking woman who kept a discreet step behind as he showed her the problem with the lighting rig. He noted her figure and the fullness of her lips and felt himself growing hard again. No wonder his boss was in love with her, she was built for sex and it sure sounded like she was good at it too. Picking up the two way radio he signaled production that he would be away from the board for a moment and he made his way to the restroom…he needed a moment.
Lexi filled Michael in on her stay with Bernadette, Sally, and Junior over dinner when they returned to the hotel suite. Junior was excited to get back to California to start school and Bernadette would be finished with her enlistment in the spring. Sally missed her friends but was happy to be able to travel and they tried to tour as much of Europe as possible when Bernadette could get away. Michael didn't pry and Lexi didn't offer up any information on any private discussions she may have had with her family over what they had been through, but he assumed that when she was ready she would tell him. She seemed happier and although he did see that distant look in her eye, she seemed able to get by…and she did tell him when she needed him. Right now that was all he could ask for.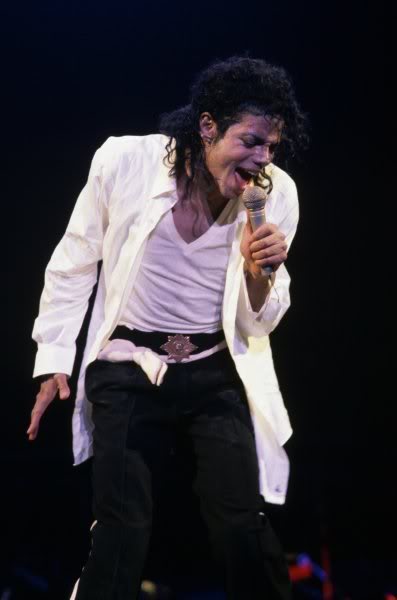 Michael was on the phone as he was every night after dinner and Lexi pulled out her book and sat at the dining room table, her pen scribbling furious notes as she read over the chapter laid out in front of her. As the night wore on and Michael didn't seem to be able to break free, she lay down on the couch to read through the book until her lack of sleep from the early morning flight caught up to her. Michael found her with it resting on her chest and her arm over her eyes to block out the light. Lifting the book he read the spine and realized it was a textbook.
Goodman and Gilman's The Pharmacologic Basis of Therapeutics
Glancing back down at his sleeping fiancée he smiled slightly and whispered, "Wow Lex, no wonder you asleep. This is heavy stuff." Walking over to the dining room table he picked up her notes and read over them. Laughing quietly as he looked at her neat handwriting he muttered, "Well you will never be a Doctor if you keep writing like this girl, you need to learn to make it messy." Sitting down at the table he opened the text book up to the chapter on: General Principles of Antimicrobial Therapy. Briefly scanning the first page he learned that antibiotics were becoming overprescribed and new drug development had slowed dramatically. The best course of remedying the problem is for physicians to practice selective use of the antibacterial agent. Even Michael felt his eyes beginning to close as he tried to focus on the page and was grateful when yet another phone call rang into the suite.
"Yeah….Oh it is? Um, no no…I wanna see it now, right now. Just hold on OK. I will be right there. You got everything right? Ok…good."
Placing her notes in the textbook he closed it and crept up to the couch. Grimacing slightly because he regretted waking her up, he shook Lexi out of her sleep. "Lex…Lexi wake up. I need you to go with me." She rolled onto her side and put her hands under her chin causing Michael to kneel down and gently kiss her. "Babe, wake up." Her eyes flashed open and stared into his, "What? What's wrong?" Kissing her forehead he softly spoke, "Nothing, I have to go somewhere and I need you to go with me." Yawning she asked, "What time is it?" Michael shrugged and pulled her up into a seating position, "Late! Come on. It will be great. Just wear some shorts." Then catching her arm as she went to stand up he added, "…and don't wear a bra." His red face and mischievous smile made her laugh. "What are you up to Michael?" "Just hurry, someone is waiting for us." His eyes glistened with excitement and Lexi quickly caught the fever.
"Why are we at the airport?" Lexi looked around as the limo drove to the back of the cargo area and pulled in to an open gate. "Wait, it's going to be so cool." Michael sat on the edge of the seat as the car came to a stop and hopped out expectantly. Turning impatiently Michael waited for Lexi to get out of the limousine before approaching the aircraft. "Hurry up; I am ready to do this." He took her hand and they walked quickly up the ramp at the back of the plane and were met by two men wearing pristinely white jumpsuits with black and grey piping. "Mr. Jackson greetings, we are sorry to get you out so late this evening." The taller of the two men hailed Michael bowing slightly and shook his hand warmly. The smile on his face was genuine and Lexi was excited to see what had them all so enthused. "Oh it's fine, can I see it now Baba-san?" Nodding his head Tadao Baba walked them over and with a flourish uncovered a gleaming Honda CBR900RR Fireblade motorcycle. "Oh god…I love it." Michael's soft voice belied his excitement and Lexi could see his eyes were wide with anticipation. "It's fueled and ready to go, all you have to do is take off. We broke the engine in at the factory" Baba-san smiled as Michael leaned over the bike looking at the gauges. "Did you bring the leathers and the helmets too?" The assistant to Baba-san scrambled to retrieve the custom made attire from the shipping crate. "All you have to do is change. We will give you both a moment while we ready the motorcycle on the tarmac." The Honda employee stepped over the machine and brought it to life and gently eased it down the ramp leaving Michael and Lexi to change behind the crates and boxes of the cargo plane. "Here hurry up, put this on Babe." Michael handed Lexi a bag containing her new racing motorcycle leathers. "Hey Lexi…I think you are going to have to lose the shorts girl, them pants are kind of tight." Michael's laughter rang through the plane as she pulled the leather pants over her rear and stood  with the zipper open. Feeling bold she stripped off her tank and only wore the leather jacket, zipped half way up…her cleavage threatening to billow out of the top. "There Michael, Is that what you wanted?" Michael zipped his pants and walked towards her and ran his hands around the curve of her hips, "No there is one more thing. Put these on." Reaching into the bag he pulled out a pair of black stiletto thigh high boots. When she stepped into them he bent down and zipped them up from her ankle to above her knee. "There now I am happy." He said as his hand caressed the inside of her thigh before he moved up to zip her pants. Giving her a long deep kiss he sat down to finish getting dressed.  Moving in her gear she felt like a superhero as she stood in front of him while he pulled on his boots. She was strong, sexy and invincible….and his eyes told her he believed she was too.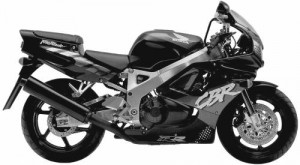 Walking down the ramp of the plane she heard the purr of the motorcycles engine and it sat waiting to be taken on an adventure. Michael pulled Baba-san aside and received a few instructions as he took the bike on a quick cruise around the area by the cargo plane. Feeling confident in his ability he pulled up next to Lexi and stopped a huge smile on his face. "Come on girl. Let's go." Baba-san's assistant handed them both their helmets and pulled the pegs down for Lexi's feet, "Ok wrap your arms around me…here we go." Lexi heard Michael's voice loud and clear through a built in speaker in her helmet and she scooted forward into his back. The smooth vibrations of the engine moved through her thighs as he revved the engine and chirped the rear wheel as he clutched into second gear. Lexi realized at that point that this would be no leisurely midnight ride….
Pausing slightly at the gate to the airport Michael asked her, "Have you ridden before?" Later she realized that it may have been the wrong answer when she replied "Yes!" The motorcycle she came to find out was not only one the fastest production bikes on the market but Michael, of course, had it modified to make it even faster. Before they were out of second gear the trees were screaming by. So by the time they hit the motorway everything was a blur. Michael was lying down across the top of the gas tank and Lexi had flattened herself along his back. She could hear his laughter and yells of enthusiasm as he maneuvered between cars and along the curves and banks of the road with ease and tried to focus on not unbalancing the motorcycle or his concentration.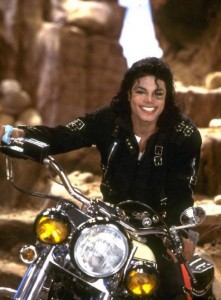 After about twenty minutes he pulled off and found a discreet area concealed from the motorway and prying eyes. The bike rolled to a stop and Lexi popped off the back her legs shaking with excitement as she removed her helmet. Setting the kick stand Michael bounced up beside her and removed his helmet. They both seemed to stare wide eyed at each other for several moments until they finally started laughing hysterically. Michael spoke first wiping his eyes as he did so, "Lex…oh my goodness, Lexi that was incredible. I had so much fun." She walked over to a large rock and sat down, "You scared the hell out of me!" Still laughing he looked at her with wide eyes, "I did? You didn't think it was fun?" She shook her head and smiled, "Michael, it's like one of your amusement park rides. It's thrilling, scary…I will tell you tomorrow if it was fun." He walked over to her and offered her his hand and pulled her up. "I'm sorry Babe, I loved it. I have been waiting forever for it to come in and I wanted to surprise you. I thought it was something fun we could do together. Something away from everybody…you know, nobody knows it's me under that helmet. Besides…Mmmmm damn girl, you look so……." Michael stopped talking and ran his hands along her backside pulling her body into his. "I really, really like you in leather." She ran her hands across the front of his pants and looked up into his face, "I feel sexy in it." She felt his instant response against her palm and he hissed through his teeth as he whispered, "You damn sure look sexy in it." His mouth found hers with a fierceness that he had held back for ages. His kiss…rough and it came with a groan that escaped his throat that gave her warning that what was to follow would not be gentle. Michael pulled his head away and found that he was already breathless. Staring down into her eyes he looked for any sign that she might not want to share in what was to come. "Do you want to do this, right here…right now." Her eyes reflected the light of the moon, blinking slowly she answered him, "Yes, right here…right now." Pulling her behind him they walked back to the motorcycle and he removed his gloves and placed his hand on the handlebars, "Get on and turn around." Lexi faced the rear of the bike and sat down and Michael sat down on the passenger seat so that he was facing her.  The creak of their new leather gear filled their senses and Michael ran his finger along the side of her face slowly. "Wrap your legs around my waist and lay back." It took balance but she reclined carefully against the gas tank and brought her legs up and around his waist. The supple leather of her new boots resting against his hips as he bent over to find her mouth, "You know…" Michael whispered seductively between kisses, "Riding this bike turns me on almost as much as you do." Her hips rose up into his waist as he spoke to her, "It does Baby, why?" Reaching for the zipper of her jacket he dropped his mouth to her neck, "Because it's hot and sleek and built for speed…but it can go slow too when I ask for it." The zipper began its slow descent as he whispered his words against her skin. "god girl, I want you so much right now." She couldn't help it; she naturally arched her back as her jacket opened and fell free from her chest. Her breasts stood firm and ready and Michael latched on to her nipple without hesitation. His mouth felt warm and sensual and she pulled him close, their eyes locking in the dim light underneath the motorway. She watched as he pulled on her and ran his perfect teeth across her flesh till it was almost too painful…then licking it free of all sensations but pleasure. Eventually he stood his thighs powerful and strong from the nights of dancing during the shows. She watched as he reached for his zipper and finally freed himself from his constraint. Lexi brought her hands around his shaft and smiled inwardly, anticipating their lovemaking in all its forms. Running her tongue underneath she prepared for him to push past her lips, until he gathered her breasts in his large hands and buried his mass between them. Again it caused her to arch her back, accepting him and covering his hands with hers. "Michael, I know that turns you on. You like to watch that baby..huh?" His groan was all the answer she needed and she bent her head down to draw him between her lips as he pumped sensuously between her perfect breasts. Black eyes looked upon her as his hips ground faster and faster through her chest. "No…no, I don't want to come yet. Damn Alexis, you have me right there…get up. I said GET UP!" Michael sat up, his erection huge and resting against his stomach as he waited for Lexi to sit up on the motorcycle. Sliding off of the back of the bike Michael pulled her with him. Grunting as she stumbled into him, he pulled her jacket off and threw it on the ground before unzipping her boots and making her remove them. "Take off those F'ing pants" Shocked Lexi looked at him. She had never heard him use that word. "Just do it…then put those boots back on." Her hand shook as she pulled the leather from her body and stepped back into the boots. Clad in nothing but a black G-string and the thigh high stiletto boots he pushed her back towards the motorcycle. "Face the front this time" Michael stroked his hardness and appreciated her form from behind as she mounted the bike. Sliding in behind her he whispered in her ear, "I'm gonna make you scream Lexi." Pulling her hair aside his lips found her neck and his fingers slid down her arm. Catching her hand he brought it up to his mouth and sucked on her fingers slowly, "You know what I want you to do right?"  Grazing it down her chest he briefly stopped at her nipple where they stoked and squeezed together. "Oh Michael…." Lexi's breathing was escalating and she could feel his erection pushing on her back. Eventually he pulled her hand away and led her again down…down briefly, stopping to caress her stomach, causing a gasp to escape from her lips. But finally they pulled away the front of her G-string to find her soaking wet core. "Mmmm yeah girl, see how hot you are?" Michael's voice broke with fervent anticipation. "Play with yourself." His request was more of an order and his inadvertent hip movements couldn't be denied as she felt him urgently pushing against her back. His hand left hers and traveled to her mouth, "Taste yourself, you're perfection." Lexi shuddered as his finger touched her lips, his voice in her ear able to make her almost climax in itself.
Michael reached forward and started the motorcycle the steady vibration moving through them like an expensive toy made just for their pleasure. Lexi stood up on her toes, thrusting towards him still moving her fingers against her flesh. He couldn't resist, moving her g-string aside. There was no preparation this time, he knew she was ready. He had felt her wetness sitting between her thighs….he pushed her head down on the gas tank and pushed his length deep inside in one long stroke. Her hands flailed above her looking for something to push against…inadvertently she found the accelerator on the handlebars. Pulling down she revved the RPM's on the bike causing it to vibrate even more. Her cry of ecstasy was loud and plaintive."Ahhh….ye, yessss" Michael felt it too and his thrust became manic. Pulling her up by her hips and towards him he slammed into her with a force he had never felt before. Moving through her he pushed over and over, the vibrations of the massive machine accompanying their lovemaking with a perfect accent against their bodies. "I'm coming Lex…yeah….ahh" His hips met her thighs and backside and she began to quake as her own orgasm took her over. Collapsing over the gas tank they felt the heat of the engine collect against their thighs. Lexi's back was covered in sweat and Michael's face clung to it as he lay against her fully satisfied and loving every moment. Eventually they dressed and Michael drove at a normal speed back to the hotel.
 The fans gathered out front had no idea it was him when he drove by and he decided that the bike would stay on the tour…it was a great way to unwind.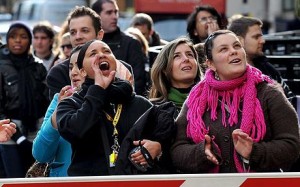 After they showered and were lying in bed Michael rolled over and whispered quietly to her. "I want to ask you something. Well I guess offer you something. I was thinking about it tonight while we were driving back." Lexi thought he looked so serious and it worried her a bit, "What Michael, what's going on?" He took a long deep sigh and didn't answer. "Michael? Are you alright?" Lexi sat up and pulled her pillow tight to her chest. Sitting up  he ran his thumb along her bottom lip and looked away. She could tell he was fighting back tears. "What…What is it? Talk to me." Pulling his face to hers she felt a looming panic building in her chest. Looking at her briefly he gazed down at the comforter because he was having a difficult time putting his thoughts into words,  "I…I know you want to go back to school. I was reading your textbook tonight. It's not fair of me to keep you over here doing nothing when you could be working on your degree." Lexi's tears started to fall from her eyes as he continued talking, "I want you to go back this fall. I think you should go back home with Junior and your Mom." Her hand was shaking as she brought it up to cover her eyes. "Hey girl, it's OK. I will be home in January so it will only be four months or so that we will spend apart. You can leave after my birthday. We still have some time 'till then." Laying her head down in his lap she thought about all that had happened and all the plans they had made. She remembered when she didn't think she would ever make it to his tour….and here she was.
Michael stroked her hair thinking about what he had just done. Maybe he was becoming a better person, a better man. He had no idea how he would last for four months….he had fallen so in love with her, he supposed that's why he had to let her go.
PLEASE RATE THIS CHAPTER BELOW
To be continued….